The PICO-8 is a fantasy console featuring a huge library of free games and a robust demoscene. It can be played on a wide variety of devices, and has built-in game development tools. So, just what the heck is a "fantasy console?" Think of it like an emulator for a system that never existed – developers create fully-featured games using a specific set of hardware limitations, and offer their products to the world at no charge.  Many of these games have short but very pleasing soundtracks reminiscent of the Sega Master System or ZX Spectrum.
Joining Ed to discuss this little marvel and its music is The Diad! They've picked some of their favorite titles with impressive soundtracks, and you can play along as you listen! The links in the tracklist on our website will take you directly to each game, playable in your web browser. We hope you enjoy this introduction to an amazing little piece of tech!
Check out these YouTube tutorials if you'd like to get started making your own PICO-8 games!
Let's Make Breakout in PICO-8 – Lazy Devs Academy
Making a Roguelike #1: Overview – Lazy Devs Academy
---
A huge thank you to Indira J (The Misadventures of Buddy and Friend, Sacrimony) for the amazing VGMbassy artwork and design, and to Trevin Hughes (aka chiptune composer Jredd) for the podcast theme song!
Check out the VGMbassy Patreon for some fantastic bonuses, including exclusive podcast content!
Thanks to our supporting Patreon patrons, who help make this show possible: Muddle MADness, Ryan Steel, Bedroth, Chris Murray, Cameron Chiles, David Parrish, Michael Bridgewater, Chris Myers, Donovan Orofino, Voltz Supreme, Harold Howard, Ben "The Diad" Dishman, Chris Steenerson, Dan Laughton, Jordan Werme, Cameron Werme, Kung Fu Carlito, Scott McElhone, and Alex "The Messenger" Messenger.
Join our Facebook group for discussion and bonus content: facebook.com/groups/thevgmbassy
Follow The VGMbassy on Twitter: @TheVGMbassy
Check out the Instagram account for artsy-fartsy game-related images: @TheVGMbassy
Listen here or find us on iTunes, Google Play Music, Stitcher, or your favorite podcast app!

Podcast: Play in new window | Download
Subscribe: RSS
---
The Tracklist:
1 – "Gameplay Theme" from The Slow and the Curious (Emu, 2016)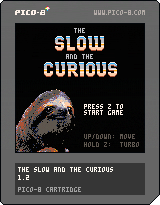 2 – "Level Theme" from Super Contra Hot (Picoter 8, 2019)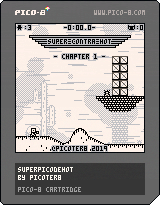 3 – "Gameplay Theme" from Alfonzo's Bowling Challenge (Kittenm4ster [Andrew Anderson], 2019)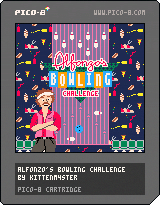 4 – "Gameplay Theme" from X-Zero (Paranoid Cactus, 2019)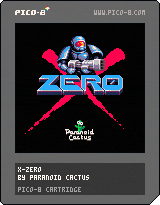 5 – "Level Theme" from Omega Enforcer X, (Vitaly Byrdinskiy, 2017) composed by Chris Donnelly (@Gruber_music)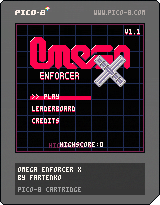 6 – "Level Theme" from Attack of the Green Blobs (chowyunbrent, 2020)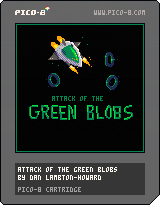 7 – "Gameplay Theme" Katamari Christmassy (p01, 2019) composed by Matt Westcott (@gasmanic )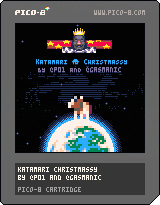 8 – "Gameplay Theme" from Dirt*Racing (p01, 2019) composed by Chris Donnelly (@Gruber_music)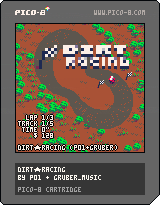 9 – "Gameplay" from Alpine Alpaca, (Johan Peitz, 2019) composed by Chris Donnelly (@Gruber_music)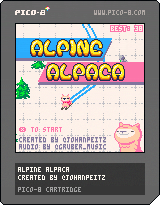 10 – "Level Theme" from Witch Loves Bullets (FlytrapStudios, 2019) Composed by Dustin van Wyk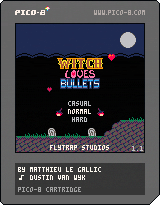 Please follow and like us:
Prime VGMinister